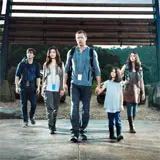 Hello, my name is James, and I am a geek. It has been 27 years since my first geek out moment.
As the years have gone on, I have searched long and hard to recapture that first geek feeling I got when I saw a robot in disguise. There have been moments where I reached out and came close, most recently my reintroduction to The Doctor.
Then along came executive producer Steven Spielberg and Fox's new series Terra Nova, which I just had the extreme pleasure of watching the 90-minute pilot episode recently. The easiest way to convey the experience is take the best of every sci-fi series you have seen and bits from some you only dreamed of. Now throw that mess in the blender and set your DVR to record Fox the evening of September 26.
In Terra Nova, Jason O'Mara plays a cop living in a future society that has devolved into a totalitarian state where overpopulation has led to resource depletion and strict laws governing the size of a family. Through a twist of fate and some bad-ass action sequences, he and his family end up participating in the Terra Nova project which transports select individuals 85 million years into the past to live in a colonized society.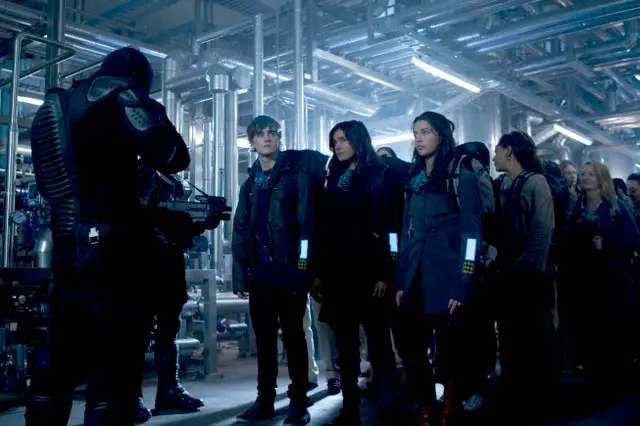 O'Mara has gotten the short end of the stick when it comes to respectability and small screen success, so it's uplifting to see him coming back in a big way. As great of a fit the character Sam Tyler (Life on Mars) was, the character of Jim Shannon on Terra Nova is as well. The role is incredibly emotionally complex, physically demanding, and at the same time, completely bare and vulnerable.
Terra Nova isn't the Jason O'Mara show, however. The ensemble is perfectly cast from Christine Adams as the female lead to Stephen Lang as the tough guy he was born to play. The production value, from futuristic earth to a past where giant CGI dinosaurs run wild, is like nothing I have seen on Fox in quite a long time.
Behind the lush landscapes and beautiful creatures is the real star of Terra Nova: the writing. Compelling words on the page before a single frame is shot is where many sci-fi shows falter. They rely on being a fictional story that doesn't have to completely abide by conventional physics and reality, thus becoming almost a running joke.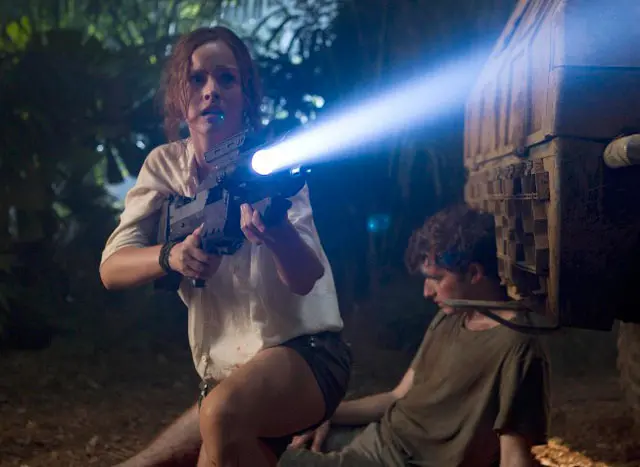 Even though Terra Nova takes place 85 million years in the past, it acknowledges the perils that you would realistically face being plunked in the middle of prehistoric times. It will be interesting to see how the writers including creator Kelly Marcel address the potential paradox of affecting their own past, and they have laid the groundwork for a myriad of potential plotlines to explore over the course of numerous seasons. There are no red flags in the pilot signaling the premise will grow tired as long as the writers stick to their guns.
It is admittedly difficult to share these early thoughts on Terra Nova without pushing a spoiler or two across the desk. Unfortunately I cannot, but I will be writing a thorough review of the pilot just ahead of its air date on September 26 debut. Like the pilot itself, you won't want to miss it.
– James Zappie
Check out a clip from Terra Nova below featuring Jason O'Mara as Jim Shannon and Stephen Lang as Commander Nathaniel Taylor. Look for us to share many more Terra Nova clips and images leading up to the series premiere.