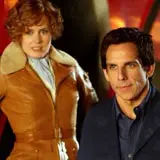 This Memorial Day the box office bean counters have their eyes fixed on a pair of big new potential sequel blockbusters: Terminator Salvation and Night at the Museum: Battle of the Smithsonian.
Though both films stand poised to clear $50 million with ease over the 3-day weekend, critics at Rotten Tomatoes have been less than thrilled with robots from the future or models coming to life. Night at the Museum holds a measly 45% fresh rating while Terminator has been beaten down to 31%. Ouch, indeed.
The summer's first big blockbusters, X-Men Origins: Wolverine, was also lambasted at Rotten Tomatoes with a 37% fresh rating yet still managed to buck critics' appraisals and bring in over $150 million domestically.
A strong performance for a blockbuster at Rotten Tomatoes can push a film's opening to another level of otherwise unobtainable success. J.J. Abrams' Star Trek maintains a whopping 95% fresh rating and has warped on to pass Wolverine at the box office despite the mutants enjoying a week head start.
Whether Terminator and Night at the Museum can fully overcome the wrath of critics remains to be seen. It is hard to imagine either film passing Star Trek when Robert Ebert says of Night at the Museum, "Why not just give us a documentary of the same actors having lunch?" and of Terminator Salvation, "Guy dies, finds himself resurrected, meets others, fights. That lasts for almost two hours."
Maybe the new Terminator 2 Judgment Day: Skynet Edition and original Night at the Museum on Blu-ray are better bets for your holiday buck.