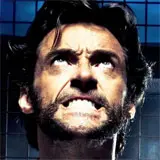 The race to determine which American town will host Fox's X-Men Origins: Wolverine premiere is on its last lap. As of this afternoon the race is almost too close to call.
Leading the pack is Tempe, AZ by a "slim" margin. Tempe has benefited from pleas by the city's chain theater that would host the premiere, Harkins, as well as a YouTube video plea by Mayor Hugh Hallman.
The other top 10 cities are Davis, CA; Hastings, NE; Austin, TX; Melbourne, FL; Saint Louis, MO; Zelienople, PA; Dixon, IL; Phoenix, AZ; and Dallas, TX.
Texans and Arizonans are in a heated battle with each state placing two cities in the top 10.
Voting ends tomorrow, April 17 at 9:59PM. You can cast your vote at www.x-menorigins.com/premiere for your own hometown, or help me out by voting for Tempe, AZ with zip code 85281. Bring the premiere to TheHDRoom's home state!