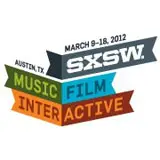 Today is day one of Austin's annual SXSW FIlm Festival, and looks to be the best year yet. This year's SXSW Film Fest features over 100+ films running the gamut of feature length narratives, documentaries, short films and animation; many of which are making their world premieres. Couple that with panels, workshops and the occasional party and it becomes quite a lot to take in, but I am more than up to the challenge!
Day one is going to start off with the Joss Whedon and Drew Goddard collaboration The Cabin in the Woods. Have you seen the trailer for this? What seems like your run of the mill, teens in danger film gets ramped up when you get a glimpse of what's really out to get them. This is one of the films I'm most anxious to see and is a great way to kick off the first night.
There's literally about 30 other films playing just tonight, but the other standout for me is [rec] 3. Directed and written by Paco Plaza, this is the third installment in his horrifying found footage series that no only succeeds at being scary, but also proves the found footage style can be good when done properly.
I'll be sending in SXSW updates and news as I can. You can also feel free to follow me on twitter at @capnnarcolepsy and TheHDRoom at @TheHDRoom as I'll be doing daily updates and hopefully catching some good pics of the city and the festival itself.
– Matt Hardeman