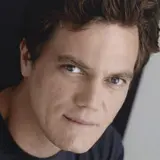 Michael Shannon has been officially cast to play General Zod in Warner Bros. upcoming Man of Steel Superman reboot project. Yes, that's Man of Steel as in Warner Bros. own announcement has dropped 'Superman' from the film's name.
The Sunday announcement follows a trend Warner has established for slowly revealing the cast list for the Zack Snyder film. Previously cast Henry Cavill as Clark Kent/Superman, Amy Adams as Lois Lane, Diane Lane as Martha Kent and Kevin Costner as Jonathan Kent were all revealed during off-hours press releases.
Warner's press release for the Zod casting says the character will go "toe-to-toe" with Superman. Snyder offered a brief quote as well stating Zod is a "significant" villain given his unique insight into Superman's origins, strengths and weaknesses. In Shannon, Snyder has found an actor who can project the "intelligence" and "malice" of Zod.
Shannon is best known for winning an Academy Award nomination for his supporting role in Sam Mendes' Revolutionary Road. He also appeared in HBO's first season of 'Boardwalk Empire' as a federal agent. He'll next be seen in Take Shelter from Sony Classics.
Man of Steel is expected to begin shooting later this year from a David S. Goyer based off a story from Goyer and Nolan. Christopher Nolan, Emma Thomas, Deborah Snyder and Charles Roven are producing the superhero reboot project.
Look for Man of Steel to fly into theaters way down the road in December, 2012.