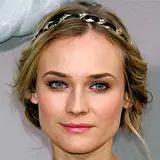 Diane Kruger wasted little time addressing a report suggesting she was in the running for the female lead in Zack Snyder and Warner Bros. Superman reboot film.
"No..it's not true" she told members of the media at a press conference for her latest film, Unknown. The day before Variety had reported she was one of three actresses, along with Alic Eve and Rosamund Pike, up for a female lead who is not Lois Lane.
Who might this female lead be? According to a Latino Review "trusted reliable source," the female lead is a Kryptonian villainess who goes by the name of Ursa. If you recall, this same character appeared in Superman and Superman II as an associate of General Zod. She was played by British actress Sarah Douglas.
This news somewhat contradicts comments made by Zack Snyder that General Zod would not be in the film. Since LR seems assured of their scoop, one of two things is happening here: either Zod was written into the story after Snyder made his remarks, fairly common in the screenwriting process, or Ursa will appear and give Superman headaches without the assistance of Zod.
With Kruger denying involvement, it would appear Alice Eve and Rosamund Pike are in a heated race to play Ursa. Assuming Variety's report was valid to begin with, which now must be taken with a shake of salt given Kruger's reaction to it.
The LR source went on to state that even though Ursa is the female lead, Lois Lane will still appear in the film. That seems natural considering her importance in the evolution of Superman, especially in a "birth" storyline.
Superman's expected early summer start to shooting is rapidly approaching and with Henry Cavill already announced as Clark Kent / Superman, expect Warner Bros. to move quickly in filling out their cast and letting us know about it.
Source: Latino Review and ComingSoon