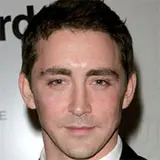 Summit Entertainment wasted no time in filling out their international vampire roster for the two-part Twilight conclusion, The Twilight Saga: Breaking Dawn, by announcing a slew of cast members that will fill out various vampire covens around the world.
The Egyptian Coven, which was partially cast prior to this latest announcement, fills out with Omar Metwally as Amun, Andrea Gabriel as Kebi, Rami Malek as Benjamin and Angela Sarafyan as Tia.
Moving north, the European Nomads will be lead by Joe Anderson as Alistair.
The Romanian Coven will feature Noel Fisher as Vladimir and Guri Weinberg as Stefan.
Over in Ireland, that Coven will include Marlane Barnes as Maggie, Lisa Howard as Siobhan and Patrick Brennan as Liam.
The South American Coven consists of Tracey Heggins as Senna and Judi Shekoni as Zafrina.
And last but not least, the American Nomads will be represented by Lee Pace as Garrett, Toni Trucks as Mary, Bill Tangradi as Randall, Erik Odom as Peter and Valorie Curry as Charlotte.
These new castmembers join MyAnna Buring, Mia Maestro, Maggie Grace, Casey LaBow and Christian Camargo whom have been cast as the Denali Clan.
The Twilight Saga: Breaking Dawn starring Robert Pattinson, Kristen Stewart and Taylor Lautner begins filming shortly primarily in Louisiana and Vancouver. Look for The Twilight Saga: Breaking Dawn Part 1 in theaters next November and The Twilight Saga: Breaking Dawn Part 2 in November 2012.
Source: THR