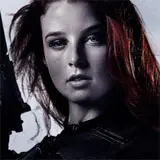 Director Stephen Sommers is "excited" about the prospect of returning to direct a sequel to G.I. Joe: The Rise of Cobra as the last big budget summer flick gears up to arrive in theaters this Friday.
"There's a couple, but mainly I'm getting very excited about doing G.I. Joe 2," he said to SuperHeroHype when asked about his upcoming projects. "I'll take August off, but then sure, I'm right back in there."
Rise of Cobra will need to wow audiences the world over for a sequel to be green lit. In an article addressing Paramount's unusual marketing tactics for the film that includes deliberately bypassing hardcore fans at Comic-Con and shunning national press screenings, the L.A. Times claims Paramount spent $175 million producing the film and $150 million marketing the film starting with the Superbowl ad back in early February. Rise of Cobra will need to cross $325 in worldwide ticket sales to merely break even on its astronomical expenses.
Early reviews for G.I.Joe: The Rise of Cobra from press outlets fortunate to catch a rare screening could indicate box office returns. Rotten Tomatoes currently has 8 Rise of Cobra reviews in its system, 7 of which are fresh. In comparison, Transformers: Revenge of the Fallen ended up with only a 20% fresh rating.
If a second G.I. Joe film is ordered to deploy, Sommers has confidence in finding the right story. "The key is that I have a lot of ideas and there's a G.I. Joe" mythology, he added. "If we get to do a sequel, there's a lot more to tell."
Head over to SuperHeroHype to read their complete interview with Stephen Sommers including his reaction to negativism regarding his personal creation from over a decade ago, the Accelerator Suits.