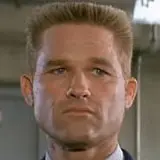 Lionsgate Home Entertainment is using the upcoming premiere of SyFy's Stargate Universe debut on October 27 and the 15th anniversary of Roland Emmerich's original Stargate film to answer the call of Stargate fans who weren't satisfied with the first release of Stargate on Blu-ray Disc.
The October 13 release of Stargate: 15th Anniversary on Blu-ray will include the theatrical and extended cuts together in the same package for the first time. Other firsts include a new 7.1 DTS-HD Master Audio track and a *newly remastered* 1080p video transfer.
Over four hours of supplemental features will be packed on the single BD-50 disc including three new featurettes, an interactive trivia track, and a never-before-seen gag reel. The remaining features are likely pulled from previous Stargate releases.
Stargate: 15th Anniversary Edition on Blu-ray will retail for $29.99. Look for Amazon.com pre-order information and high-res cover art to be added in the days ahead.