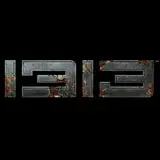 The rumored Star Wars 1313 project became a reality this past week as LucasArts formally announced the name is attached to their next Star Wars game project, set to debut at E3 2012 next week in Los Angeles.
Star Wars 1313 refers to a level deep underneath the Republic capital planet of Coruscant where ruthless criminals are in charge. Players take control of an as-of-yet named bounty hunter who must navigate this seedy world to unravel a criminal conspiracy. Is it Boba Fett in his bounty hunting prime? Could be, but LucasArts isn't saying just yet.
LucasArts is calling the world of Star Wars 1313 "dark and mature," words Star Wars fans have been waiting to hear in conjunction with the property for decades. All indications are this game is built for the generation that grew up watching the Star Wars films who long ago passed the legal drinking age. No Jar Jar and no poop jokes; just beautiful graphics and a mature storyline and themes. It aims to be the first Star Wars project aimed squarely at adults.
Maybe it's not a coincidence that Star Wars as a brand is turning more mature as George Lucas begins the first steps from relinquishing control over his empire. Or maybe it is. Either way, Star Wars 1313 marks a radical departure for the brand that, if proven successful, could lead to more adult-oriented treatments of the world in other mediums.
We'll be checking out Star Wars 1313 via a half-hour presentation from LucasArts at E3 next week. Be sure to check back for our impressions after soaking in the first artwork released from the game below (click to enlarge).