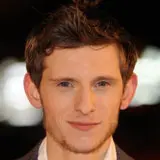 Sony's hunt for the next Peter Parker may have come to an end if a rumor that popped up today is proven true.
According to "repeated reports" sent to comic book website Bleeding Cool, British actor Jamie Bell was not only being considered for the role in Sony's upcoming Spider-Man reboot movie, but he's already landed it. These were by sources the website neglected to identify.
Bell already has landed the role of Tintin in Steven Spielberg and Peter Jackson's The Adventures of Tintin: The Secret of the Unicorn, due in theaters in December, 2011. He previously appeared in Defiance, King Kong and Flags of our Fathers.
No other outlet appears to have received these reports so best to take them with a bucket of salt for now. If Jamie Bell is the next Spider-Man, how do you fell about that? Do you think the role should go to an American actor?