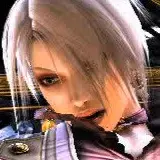 A new trailer for Namco Bandai's Soul Calibur V has arrived to coincide with Gamescom currently underway in Germany.
The purpose of the trailer is to introduce returning warriors Hilde, Voldo, Maxi and Tira in the game, as well as show a bunch of moves and close-quarters combat you'd expect from the Soul Calibur brand.
Soul Calibur V is a sequel to Soul Calibur IV set 17 years after that game's events. The story will focus on Patroklos Alexandra, the son of Sophitia Alexandra.
Look for Soul Calibur V to arrive in stores sometime in 2012 on Xbox 360 and Playstation 3.