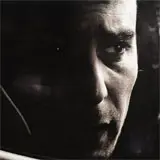 Sony Pictures Home Entertainment has announced the Duncan Jones lunar thriller Moon will come to Blu-ray Disc and DVD on January 12 following a month of leapfrogging dates between December and January appearing at various retail outlets.
Moon stars Sam Rockwell and the voice of Kevin Spacey and is an official selection from the 2009 Sundance Film Festival. On Blu-ray it will be presented in 1080p video and 5.1 DTS-HD Master Audio.
A handful of bonus features will be shared between standard and high-def formats.
Audio Commentary with Writer/Director Duncan Jones, Director of Photography Gary Shaw, Concept Designer Gavin Rothery and Production Designer Tony Noble
Audio Commentary with Writer/Director Duncan Jones and Producer Stuart Fenegen
The Making of MOON
Creating the Visual Effects – A Visual Effects Making of piece that includes: CG Tour of the Moon Base, Cloning Sam and The Rovers
Science Center Q&A with Director Duncan Jones
Filmmaker's Q&A at the Sundance Film Festival
Moon on Blu-ray carries an SRP of $37.95. Amazon.com has temporarily removed its pre-order listing but we will have it available on our Blu-ray pre-order page as soon as it is back up.