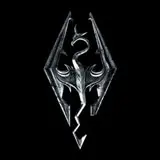 The Elder Scrolls V: Skyrim is enjoying a huge launch thanks to the franchise's legacy and unanimously positive reviews across the web. The most recent sales numbers released by Bethesda prove the sky is the limit for Skyrim's success this holiday season.
Bethesda shipped approximately 7 million units of Skyrim for Xbox 360, Playstation 3 and the PC to greet gamers for the 11/11/11 launch. Exactly one week since the launch, over half of those units have sold through, and retailers are ordering more to meet additional demand as the heart of the holiday shopping season nears.
Not including any additional units shipped and sold through, Bethesda expects to haul in over $450 million in Skyrim sales across the globe from the launch day units. That's a lot of cash, the type that demands a sequel go into production immediately, if it hasn't already.
On Steam, Skyrim recorded 280,000 concurrent players, which according to Bethesda is a new record that "far outdistances" other titles.
We're still working on our Skyrim review and will be publishing it in the days ahead. You can probably guess the score on the first try.