Skylanders Swap Force was out in force at E3 2013 this past week. Activision designated a sizable portion of its front-facing booth to the upcoming sequel, as well as ran two identical behind-closed-doors demonstrations for the media and anyone else fortunte enough to gain access to the invite-only area.
My first exposure to Skylanders Swap Force was on Sunday at a special pre-E3 event. This demo was identical to the E3 show floor demo; however, Vicarious Visions founders Karthik and Guha Bala were present in the small hotel suite and more than happy to answer some questions. You can read about our pre-E3 demonstration here, as well as check out all the high resolutions assets that Activision released to coordinate with E3.
Not all of the questions asked about Skylanders Swap Force were answered as Activision needs to keep some things under wraps for a later reveal. However, I and my fellow journalists were able to glean some new tidbits of information during short question and answer sessions that wrapped each demo.
Here are the highlights of what was learned about Skylanders Swap Force in addition to my previous article.
Free Ranger attacks include shooting lightning out of his eyes, air blasts, and turning into a vortex.
Star Strike shown as LightCore, confirmed to have regular version as well.
Kaos has acquired the Evilizer that turns the inhabitants of Cloud Break Islands into evil minions of DOOM! Sugar Bat shown undergoing the transformation in the demo.
Confirmed difficulty settings are easy, medium, hard, and nightmare – unlocked after completing the game on one of the other difficulty settings.
Game designed to adjust difficulty depending on how you are playing.
There are 12 total chapters.
Two battle packs and two adventure packs will be released
The Hub is Woodboro, a town within Cloud Break Islands. Will return there between chapters and can talk to inhabitants there.
There are 20 new bonus missions that are unlocked after completing Swap Force Zones. One is called the Gibbon Ante Chamber.
Some of the 8 forgotten characters from Spyro's Adventure that didn't get a Series 2 version will be getting a Series 3 upgrade. Let the speculation begin.
Winged Sapphires, Treasure Chests, Story Scrolls, Legendary Treasures all returning.
Luck-o-Tron wheels are not returning and are being replaced by Legendary Treasures now offering attribute boosts
Battle Mode and Survival Arena are both returning.
An epic snowball fight occurs in the Frost Fest Mountains at some point in the game.
Top and bottom of Swap Force Skylanders each have their own upgrade tree
Spoilers Ahead
At the conclusion of Skylanders Giants, Kaos and Glumshanks return to Kaos' castle where mom is waiting for them. The story picks up where this leaves off so Kaos' mom is confirmed to be in the game and play some kind of accomplice role to Kaos' latest idiotic plan to rule Skylands. I underscore "accomplice" as that's the word I used to phrase my question that received a "yes" response from Activision Executive Producer Scott Krager.
/End Spoilers
Tuesday morning I revealed several new Skylanders Swap Force characters including Rattle Shake, Star Strike, Grim Creeper and Hoot Loop. There were others on display at E3 which you can see below.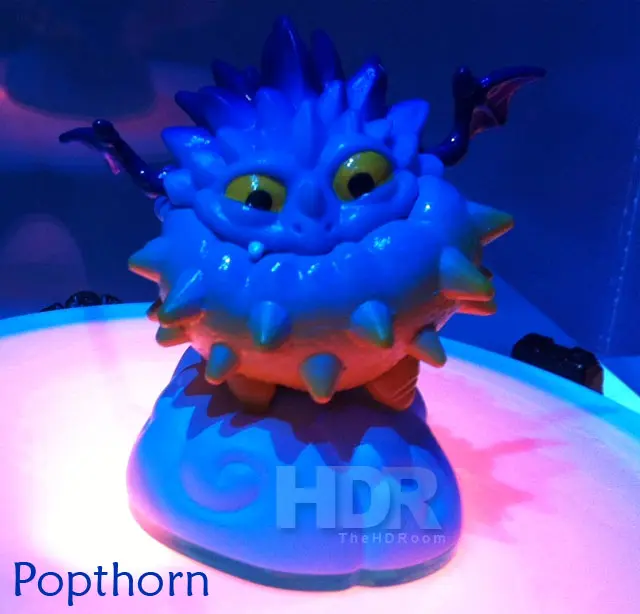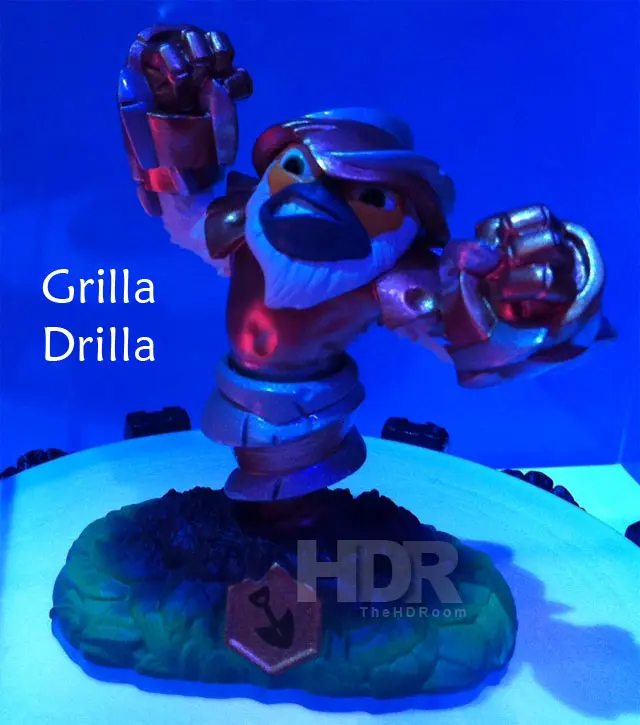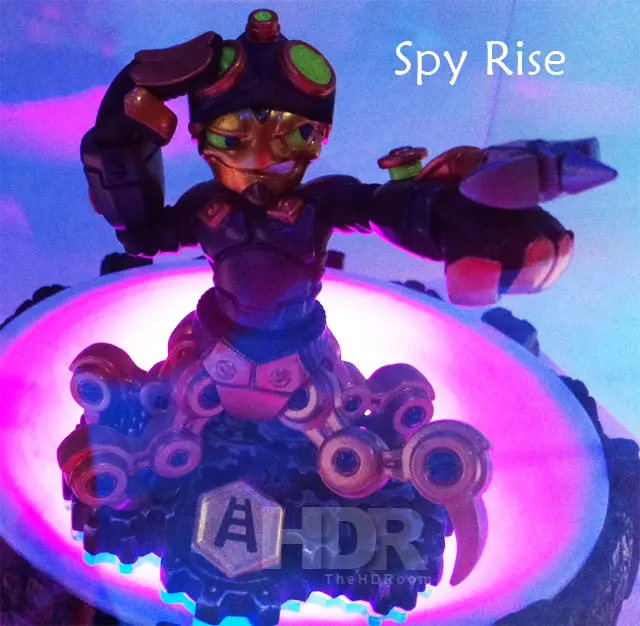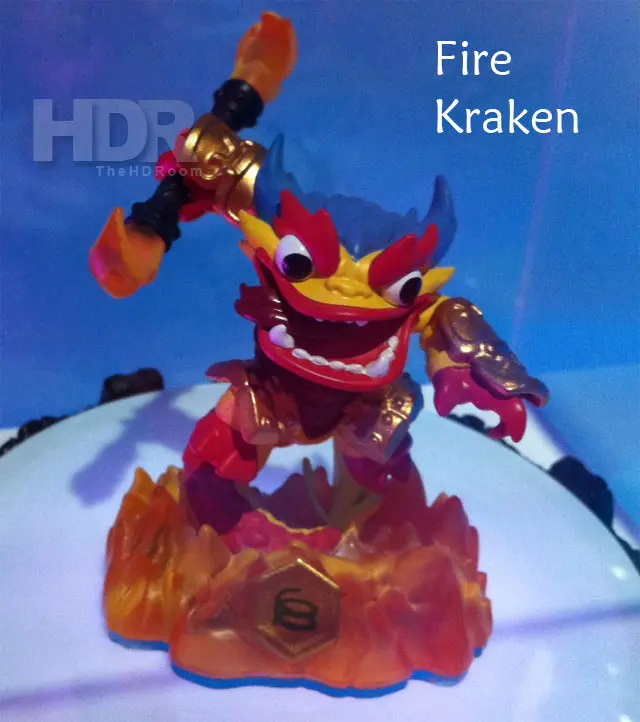 Skylanders Swap Force comes out on October 13 for Xbox 360, PlayStation 3, Wii, Wii U and 3DS. An Xbox One and PlayStation 4 version will be available when those consoles launch in November.
Click here to pre-order Skylanders Swap Force with free shipping and a bonus free LightCore Hex at Amazon.com.