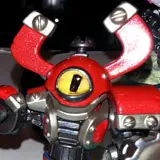 Activision and Vicarious Visions' Skylanders Swap Force was unveiled to the media this past Tuesday evening at a press event held in New York City coinciding with the arrival of Toy Fair 2013. This event allowed us to get our first up-close look at the new Swap Force figures, and attempt to address some of the concerns regarding the swapping feature that serves as the foundation for the third Skylanders console adventure.
Let's start with a little refresher. There are 16 Swap Force Skylanders whose upper bodies and lower bodies/bases are held together by magnets. By separating and connecting each Swap Force Skylander's upper and lower halves together, you can build 256 unique characters – a hardcore collector's wallet's worst nightmare and an imaginative kid's dream come true.
I can't talk specifics about how the magnets are designed or show any pictures due to legal reasons, but as the following images and video prove, they work quite well.
To test the strength of the magnets, our New York correspondent had one of the Activision reps hold Wash Buckler and Blast Zone Swap Force Skylanders on Magna Charge bases – making them Blast Charge and Wash Charge – upside down to see if the bond would hold. As the pictures below proves, it does with ease. While we were able to "play" with the figures at the event, we didn't put them through a rigorous test just yet. That will be attempted this Sunday.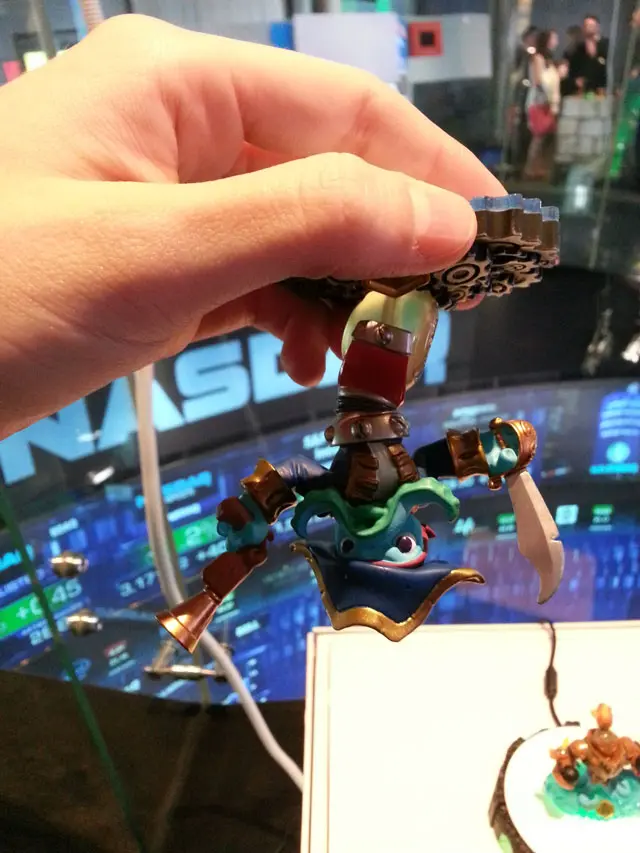 Because the magnets are relatively strong, you cannot simply pluck the top off the bottom unless you hold the bottom. When separated, they look like this (Magna Charge top and Wash Buckler bottom):
Like previous Skylanders games, Skylanders Swap Force is first and foremost geared toward kids. It was important for the designers to ensure the figures would snap together easily and not frustrate small, clumsy and not-so-patient hands in the process.
When the Swap Force top and bottom halves are snapped together, they will automatically align into the right position as long as the original alignment is somewhat close. This allows kids to miss by a little bit when connecting them together and not have to worry about perfection. Attempting a reverse alignment won't work as the figures are designed to only allow front-facing alignment to stick.
My kids have the "you can go with this, or you can go with that" song from the Skylanders Swap Force reveal trailer stuck in their heads. It's one thing to see an animated version of the Swap Force figures being swapped. It's another to watch multiple consecutive swaps in person, like this:
As the video progresses, notice how the strength of the magnets makes the bottom portion literally jump off the table to connect to the top. That's another little feature kids will have fun tinkering around with.
We have much more Skylanders Swap Force Toy Fair coverage to share including additional videos and images so please stay tuned.
– Dan Bradley