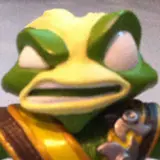 Update: I have confirmed that the Skylanders Swap Force eye mask symbol is for "stealth," the arrow through the hole is for "teleport," and the triangle with lines in front is indeed for "speed."
Original Article: When Activision debuted the first trailer for Skylanders Swap Force on Tuesday, they simultaneously announced three additional Sky Force Skylander characters that will be coming to stores later this year. Those characters are Freeze Blade, Stink Bomb and Night Shift.
Unfortunately toys for those new characters were not available to preview at the Skylanders Swap Force media event held last Tuesday evening. However, a prototype for each made an appearance at Toy Fair 2013 today in New York City this morning and I have first look images for each prototype below.
Please keep in mind that these designs may change between now and release since these are prototypes.
First up is Freeze Blade whose figure is in an action skating pose. This water Swap Force Skylander has a speed icon on his base that suggests he will be able to access timed Swap Force missions that other Swap Force Skylanders aren't able to.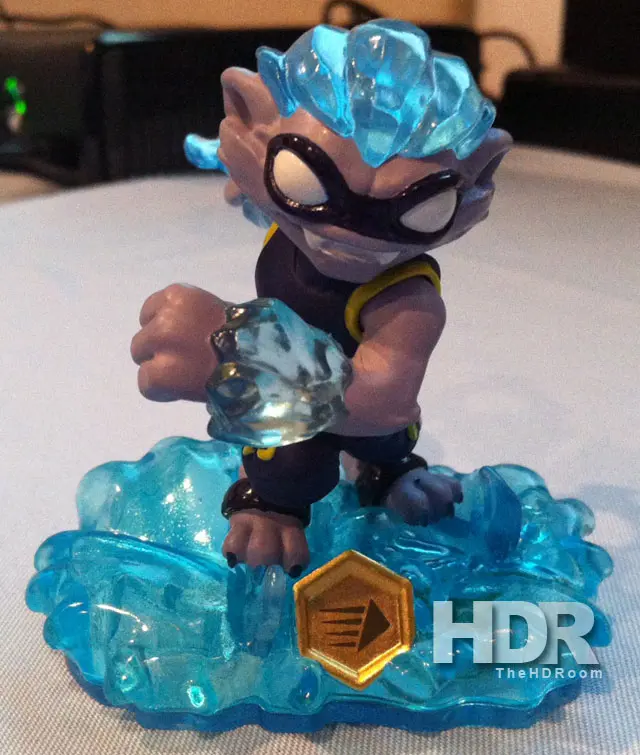 Next is Stink Bomb, a green skunk who the trailer insinuates will be able to attack with his stench. His Swap Force symbol is a mask though I'm not sure just yet what that means he can do. Stealth would be a reasonable assumption, and I'll try to find out soon and update this post accordingly.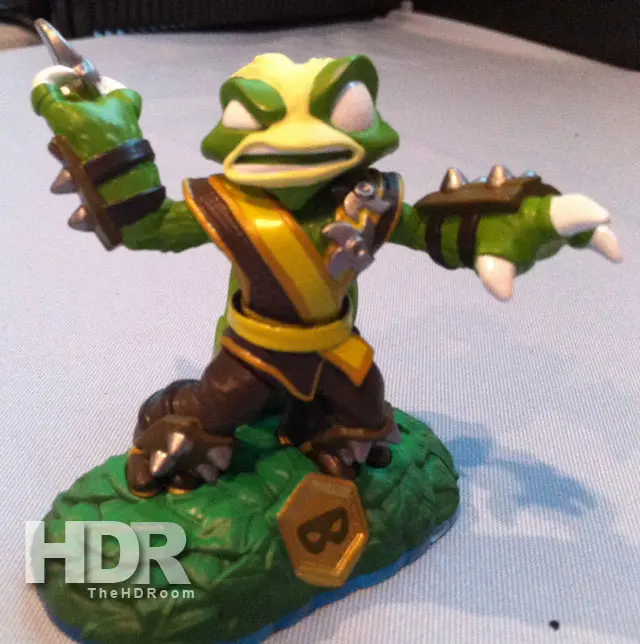 Last up is the boxing Swap Force Skylander, Night Shift. Like Stink Bomb he has a symbol we haven't seen before, an arrow pointing through a hoop. Any ideas? I will try to get this one figured out as well.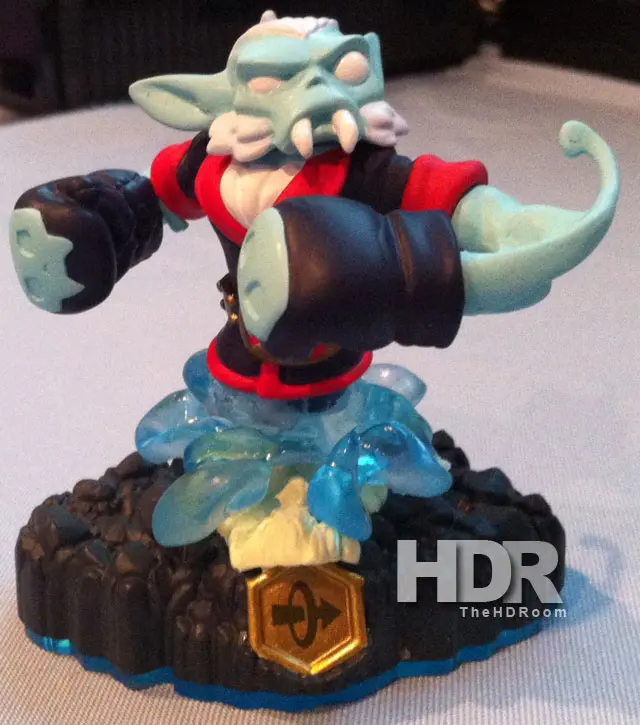 We'll have more toy images from the Skylanders Swap Force announced lineup coming up shortly.