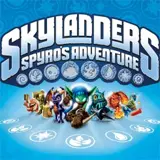 Activision's Skylanders franchise has recently crossed the $2 billion mark in worldwide revenue generated from game and figure sales at retail, an impressive feat for a concept that was unproven and a gamble only three years ago.
To highlight this accomplishment, Activision has put together a nifty infographic that tracks the milestones achieved in the Skylanders franchise, from the introduction of the first game through the return of Toys for Bob for Skylanders 4. Yes, Toys for Bob has been hard at work on the next chapter in the Skylanders saga and we'll get our first look at their new innovations sooner rather than later.
Here are some other facts called out in the infographic. Over 175 million Skylanders toys have been sold, so please don't resort to Ebay just because you haven't found him in stores yet because there will be plenty to go around. Per the NPD group, the Skylanders franchise now ranks in the top 20 vidoe game franchises of all-time. For the second straight year, Skylanders figures outsold all other action figure brands worldwide.