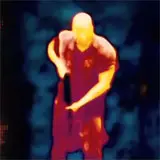 International trailers typically trump their US counterparts thanks to more lax content restrictions with the latest for Robert Rodriguez' and Nimrod Antal's Predators being no expection.
There's a lot of new footage strewn throughout this trailer including at least two visible death scenes. If you can't appreciate skinned carcasses or a skull and spinal column being ripped from someone then best to turn back now.
Predators stars Adrien Brody, Laurence Fishburne, Topher Grace, Alice Braga, Danny Trejo, Walton Goggins, Oleg Taktarov, Louis Ozawa Changchien and Brian Steele. The hunt begins in theaters everywhere on July 7.