Marvel is kicking off Friday in style by releasing the first official image of Chris Hemsworth in full Thor regalia. And it's awesome!
The image appears a day after a spy photo of The Destroyer was snapped and published online at Latino Review. Marvel might have become nervous about an unofficial picture of Chris as Thor leaking online from the same desert set and thus released this official image asap to beat spies to the punch.
Can you imagine this guy, Robert Downey Jr. as Tony Stark, Samuel L. Jackson as Nick Fury, Chris Evans as Captain America and possible Scarlett Johansson as Black Widow and Ed Norton as The Hulk on-screen together? The Avengers got 1000 times cooler today.
Thor also stars Tom Hiddleston as Thor's brother Loki, Natalie Portman as Jane Foster, Anthony Hopkins as Odin, Renee Russo as Frigga, Ray Stevenson as Volstagg, Tadanobu Asano as Hogun, Josh Dallas as Fandral, Jaimie Alexander as Sif, and Idris Elba as Heimdall. Colm Feore, Kat Dennings and Stellan Skarsgård have smaller roles as well.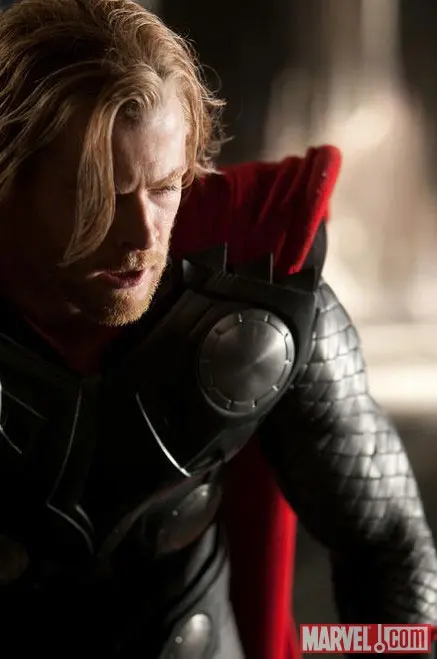 Thor arrives in theaters almost a year from now on May 6, 2011.