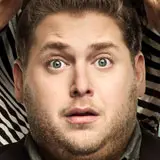 I've heard good things about Get Him to the Greek which are backed up by a 74% fresh rating at Rotten Tomatoes less than a day from the film's release. The reviews are good, but there's little enthusiasm for the film outside the usual Internet circles.
A new clip has popped up online with the entire uncut first 5 minutes of Get Him to the Greek. It's funny. It makes me want to see it more. Hopefully it will catch the eye of a larger audience as Universal can ill afford yet another flop this year.
Get Him to the Greek stars Jonah Hill and Russell Brand. Watch the first 5 minutes below, then head over to our weekly Weekend Box Office Prophet Game and predict what it will make this weekend for a chance at some sweet Blu-ray prizes.