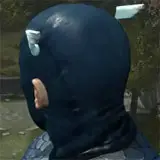 The first trailer from SEGA's Captain America: Super Soldier game is online and offers what could be the best glimpse yet into Marvel and Joe Johnston's feature film designs.
As a video game, Super Soldier looks like a relatively basic third-person affair likely to fall into the "games based on movies stink" trap. This is just a small taste so hopefully SEGA has more up their sleeve and can rinse the bad taste left by the Iron Man games.
Captain America: Super Soldier is expected on store shelves for Xbox 360, PS3 and other platforms around the time Captain America: The First Avenger hits theaters next July. SEGA is also releasing a game based on Marvel's Thor film that will be in stores in either April or May.