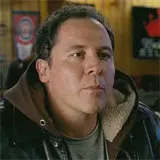 Jon Favreau scrounged up some down time sandwiched between Iron Man films and used the opportunity to reunite with Swingers mate Vince Vaughn to co-star in Couples Retreat.
The first Couples Retreat trailer has hit the Internet and brings with it some decent albeit cliched laughs. Based on the almost surreal tropical setting you can understand why Favreau jumped onto this project. We all benefit from the simple fact that it has been far too long since Favreau and Vaughn have collaborated in front of the camera.
Vince Vaughn, Jason Bateman, Jon Favreau, Malin Akerman, Kristin Davis, Kristen Bell and Faizon Love star in Universal Pictures' upcoming comedy Couples Retreat. Based on an original idea of Vaughn's, the comedy follows four Midwestern couples who embark on a journey to a tropical island resort. While one of the couples is there to work on their marriage, the other three set out to jet ski, spa and enjoy some fun in the sun. They soon discover that participation in the resort's couples therapy is not optional. Suddenly, their group-rate vacation comes at a price. What follows is a hilarious look at real world problems faced by all couples. The film also stars Kali Hawk and Jean Reno.
Couples retreat is set for release on October 9. Watch the trailer below, then head over to Apple Trailers if you want to see it in HD.