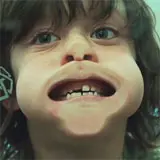 Clive Owen is taking a rare and refreshing detour from guns and thrills to star in The Boys Are Back, a new drama from Miramax whose first trailer dropped today.
The Boys Are Back co-stars Laura Fraser, Emma Booth and George MacKay. It tells the story of a widowed father struggling to raise two young kids when an older child from his first marriage arrives to unintentionally complicate matters further.
Look for The Boys Are Back to arrive in theaters on September 25.
Watch the high definition The Boys Are Back trailer over at Yahoo! Movies.