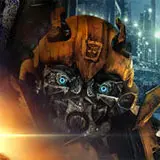 Moviefone has debuted the new theatrical trailer for The Land of the Lost which delivers the goods on all fronts.
Chaka's introduction is nothing short of brilliant as he greets his new friends in a most socially unacceptable way. The little furry guy definitely knows what he likes. Gotta love him.
In addition to laughs the trailer is heavy on special effects sequences that look fantastic for a "comedy." Unlike the first teaser trailer, this 2:30 second look into Land of the Lost makes me want to rush out and see it immediately.
The Land of the Lost stars Will Ferrell, Danny McBride, Anna Friel and Jorma Taccone and will be in theaters on June 5.
> >