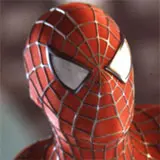 The script for Spider-Man 4 is well underway meaning screenwriter Gary Ross and director Sam Raimi have either already selected the villain(s) or are on the cusp of doing so.
MTV made a valiant effort to gently coerce Raimi into spilling tidbits about the villain by presenting him with the results of a fan's most wanted villain poll. At the top of the poll are The Lizard and Carnage to which Raimi replied, "I love the Lizard. There's a great story there in the Marvel comic books about Dr. Connors. I'm less familiar with Carnage."
After a long pause Raimi refused to expand on his answer for probable fear of spilling too much information. Sounds like MTV was on the right track.
Raimi does go on to discuss the thought process for selecting the villain in Spider-Man 4 which centers around Peter Parker. Whatever obstacle or growth Peter has to overcome is something the villain needs to feed into and complicate for the webslinger.
Spider-Man 4 is due in theaters in 2011 with a rumored March shooting start.