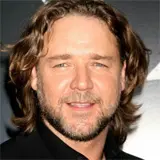 Russell Crowe has entered negotiations to play Superman's biological father Jor-El in Zack Snyder's Superman reboot Man of Steel per a report at Variety.
In 1978's Superman: The Movie, Jor-El was portrayed by then already famous Marlon Brando. Snyder and producer Christopher Nolan seem to be taking a similar approach in selecting someone with screen gravitas and a fabled acting history to guide Superman in his quest to protect Earth.
Jor-El's presence in the film all but confirms that a Superman origin story will be told at least in part via flashback or possibly in a more substantial sequence to kick off Man of Steel. With Michael Shannon already on board as General Zod, there could be some interaction between Jor-El and the film's main villain that sets up events to come.
Man of Steel stars Henry Cavill as Clark Kent, Amy Adams as Lois Lane, Kevin Costner as Jonathan Kent and Diane Lane as Martha Kent. It arrives in theaters in December 2012.
Source: Variety