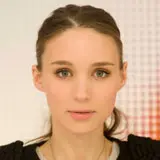 David Fincher's The Social Network is turning into an incubator for big roles at Sony. First Andrew Garfield emerged from obscurity in the upcoming film to nab the role of Peter Parker in Marc Webb's Spider-Man reboot. Now relatively unknown Rooney Mara will work under Fincher yet again in the American version of The Girl With The Dragon Tattoo.
Mara will play the coveted role of antisocial heroine Lisbeth Salander and co-star alongside Daniel Craig. In addition to Dragon Tattoo, the pair are expected to appear in theatrical versions of The Girl Who Played With Fire and The Girl Who Kicked The Hornet's Nest, based on the other two novels in the Millennium Trilogy by Stieg Larsson.
Shooting The Girl With The Dragon Tattoo commences next month in Sweden ahead of the already announced December 21, 2011 release date.