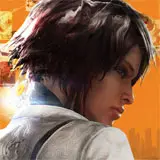 Capcom's Remember Me doesn't feature a heroine as well known as Lara Croft, but the new IP is shaping up to look quite good as evidenced by the freshly released trailer below.
In the third-person action/adventure game you take control of Nilin, a woman who accels at breaking into people's minds and stealing or altering their memories. Think Inception without the rolling hallway.
Nilin's past figures to play a big role in the game as evidenced in the trailer. It looks like we can except a fair share of flashbacks and trippy excursions into people's minds, as well as some freaky naked enemies with what looks like an input device on the back of their head.
Along with the new Remember Me trailer comes a finalized June 4, 2013 release date in North America and June 7 in Europe for Xbox 360, Playstation 3 and the PC.
Click here to pre-order Remember Me with free shipping at Amazon.com.