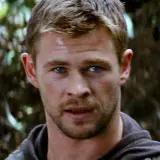 After languishing in hibernation for several years, the first Red Dawn remake trailer starring Chris Hemsworth has hit the web with invading North Koreans, explosions, and the appearance of stars before they became stars.
Chris Hemsworth and Josh Hutcherson filmed a remake of the 80s cult classic Red Dawn approximately three years ago, before they exploded in popularity due to The Avengers and The Hunger Games, respectively. The decision to shelve Red Dawn was associated with MGM's bankruptcy, but the delay and move to FilmDistrict for distribution could play to the film's advantage given the added exposure the stars bring.
Hemsworth and Hutcherson are joined in Red Dawn by other up-and-coming young actors including Adrianne Palicki (G.I. Joe: Retaliation and almost Wonder Woman), Josh Peck (ATM), Isabel Lucas (Transformers: Revenge of the Fallen) and Connor Cruise (adopted son of Tom Cruise and Nicole Kidman). Like Charlie Sheen, Lea Thompson, C. Thomas Howell and Jennifer Grey before them, these young actors were brought in as a sampling of the next crop of potential Hollywood stars.
Red Dawn follows the original film in narrative structure with invading forces – North Koreans in place of Russians – suddenly appearing and taking control of a small town. A group of high school students escape into the woods surrounding the town, then reemerge as a small rebellion against the occupation using their school's mascot, the Wolverine, as their battle cry and name.
If the new Red Dawn plays out similarly as the original, most of the film's cast won't experience a happy ending.
Red Dawn will finally make its theatrical debut on November 21, 2012.