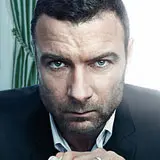 Showtime has ordered up a second season of the new drama Ray Donovan, starring Liev Schreiber in his first lead role in a television series, after only three episodes have aired.
Ray Donovan set a Showtime premiere record when it bowed to the tune of 6 million viewers a few weeks ago when viewing across all platforms including DVRs and On Demand are factored in. The second episode saw ratings rise 15 percent as positive word-of-mouth spread and brought in new eyeballs.
Some of those premiere viewers might be attributed to the gutsy move of moving the final season of Dexter up by three months in order to boost Ray Donovan. The move has paid off as Ray Donovan seems to have found its own legs relatively quickly.
If Ray Donovan can sustain its strong ratings, it should become the highest rated first season of a series at Showtime to date. This includes the highly acclaimed drama Homeland, which also got an assist from Dexter when it first launched a couple years ago.
Schreiber stars in Ray Donovan as a Hollywood fixer who uses his skillset to help the problems of the rich and famous go away. Co-starring are Paula Malcomson, Jon Voight, Katherine Moennig, Kerris Dorsey and Devon Bagby. It airs exclusively on Showtime on Sundays at 10/9c.
Season 2 of Ray Donovan will premiere in the summer of 2014. I would expect it to take the 9pm Dexter time slot and help launch a new series at 10pm.