Sony sparked a wave of excitement and pre-orders for their PS4 next-gen gaming console at E3 when they announced a consumer-friendly $399 price tag. What they didn't announce was a PS4 release date, and they still haven't, though a potential retailer link may have spilled the beans much sooner than Sony had wanted.
The PS4 release date leak began at gaming forum NeoGAF where a member posted an image snapped in a big Amsterdam electronics store called Media Markt. The image is a giant advertisement for the PlayStation 4 console, and it clearly reveals a November 13, 2013 release date. There's no reason to believe Media Markt would make up their own advertisement with a release date pulled out of thin air. The assumption is this date must have come up from the supply chain and Sony themselves.
Take a deep breath before you go circle November 13 on the calendar. There's no indication of whether Sony intends a simultaneous worldwide release, which is doubtful, or whether some territories will receive their allotment of PS4 consoles before others. Based on PS4s pre-selling at Amazon at a record pace, I'd be shocked if Sony had enough supply to support a simultaneous launch.
Right now the only way you can guarantee yourself a Launch Day PS4 console in North America is by pre-ordering a PS4 bundle. The initial allotment of PS4s to Amazon sold through in a matter of hours, so retailers have already wised up to the demand and are ensuring they move some accessories and software with every additional PS4 pre-order.
To further underscore the demand for PS4, Amazon was selling PS4 and Xbox One consoles at a pace of approximately 2,500 per minute at the peak of pre-orders during the week of E3. That works out to 150,000 per hour, a staggering number. Unfortunately total pre-order sales for either or both consoles are not available at this time.
The early success of PS4 pre-orders comes despite Sony requiring a $50/year PlayStation Plus membership to play multiplayer games such as Battlefield 4 and Killzone Shadow Fall, amongst others, online. Xbox One pre-orders are experiencing similar success despite the console costing $100 more than PS4. The demand is definitely pent up for next-gen consoles and Sony could be first out the gate if the November 13 PS4 release date pans out.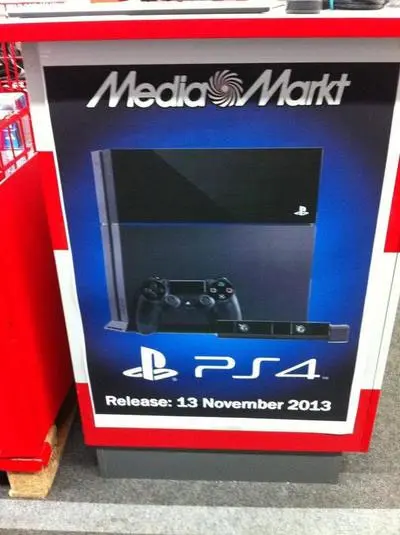 Source: NeoGAF