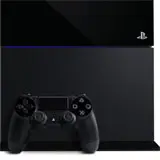 Sony's PlayStation 4 pre-order popularity continues to swell as new information surfaces on a nearly daily basis suggesting early adopters are much more likely to pre-order a PS4 than to pre-order an Xbox One. The latest evidence comes from Amazon.com where the arrival of PS4 pre-order bundles promising launch day delivery have displaced the positioning of several Xbox One launch day titles.
The latest numbers from forecasters suggest that PS4 pre-orders are outselling Xbox One pre-orders by a margin of 2:1 according to data provided by Amazon.com and GameStop. This backs up a recent Amazon.com poll on Facebook suggesting 95 percent of participants favored PS4 over Xbox One. The expectation is that this pre-order divide could expand in the days and weeks ahead to where PS4s are pre-selling at three to even four times the speed of Microsoft's Xbox One.
At Amazon.com, launch day guaranteed PS4 consoles sold by themselves were completely sold out within 48 hours of them going up for sale. Sony did allot the online retailer additional units for launch. Rather than sell those units as-is, Amazon chose instead to bundle them with a variety of launch games.
The Amazon PS4 bundles that include the PS4 console and one game for $459 are a PS4 with Watch Dogs and a PS4 with Knack. The other two bundles include one year's worth of PlayStation Plus at a $10 discount, a requirement for online multiplayer, for $499. These bundles are a PS4 with Battlefield 4 and a PS4 with Killzone Shadow Fall.
Before the PS4 Launch Day bundles appeared on Amazon.com, at least three Xbox One games including Ryse, Destiny and Forza Motorsport 5, were a fixture in Amazon's video game bestsellers list top 20. When the PS4 bundles arrived a couple days ago, all of the Xbox One game were displaced. The highest ranking Xbox One game on Amazon is Forza 5 at position 23. There are three PS4 games above it, not including the PS4 bundles with games.
The big question now is how long will Amazon.com keep accepting PlayStation 4 Launch Day bundle pre-orders? Demand is sure to catch up to supply at some point where Amazon cannot continue to guarantee delivery on or shortly after launch. Be sure to pre-order and secure your PS4 Launch Day bundle right here if you haven't done so already. History tells us that PlayStation consoles become extremely scarce between their November launch and Christmas.