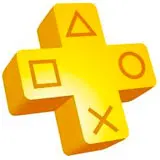 Sony has announced that the Playstation Plus subscription service will be available for Playstation Vita owners beginning in November. You didn't think Nintendo was going to have all the November fun, did you?
First let's address how this news impacts current Playstation Plus subscribers. If you already have a Playstation Plus membership via your Playstation 3 then consider yourself set for PS Vita. In short, whether you purchase a Playstation Plus membership now or in December, the membership will work with both PS3 and PS Vita.
Now let's look at how the inclusion of PS Vita into Playstation Plus will evolve the service. At some point as early as November but possibly as late as 2013, Sony will make full versions of designated games available on PS Vita that Playstation Plus members can play at no additional cost. A lineup of games will be announced at a later date.
New discounts will appear for Playstation Plus members that are geared toward Playstation Vita owners.
Playstation Network cloud storage for game saves will be 2GB total; 1GB for Playstation 3 and 1GB for Playstation Vita.
PS Vita will automatically download system updates and designated game demos and game updates. Once downloads are complete, the PS Vita will go into standby mode.
And last but not least, Playstation Plus will feature automatic Trophy sync to keep those trophies in check between PS3 and PS Vita games.
There you go, PS Vita adopters. A little something to get excited for coming in roughly two months time.