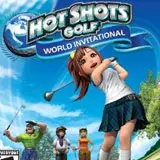 Since last weekend, several retailers have been running Playstation Vita deals entitling shoppers to get one free PS Vita game after buying two from a selection of eligible titles.
Today, PS Vita early adopters, is the final day to take advantage of the deal. In order to do so, you will need to head over to GameStop, Target, Best Buy or Amazon.com were the deal is running.
According to the video game bestsellers chart at Amazon, the PS Vita buy two, get one free deal has been a hit. Uncharted: Golden Abyss, Rayman Origins, Lumines: Electronic Symphony and Hot Shots Golf: World Invitational have all spent time sitting in the top ten this past week.
Click here to shop Amazon's buy two, get one free PS Vita sale.
As has been the case since the PS Vita launch, the $250 PS Vita Wi-Fi System has been the top seller. It currently sits in the number five bestsellers spot in all of video games, topped by only a pair of Xbox Live 12 Month Gold cards on sale and Mass Effect 3.
Be sure to follow all our PS Vita news on the newly launched PS Vita homepage.