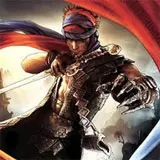 A little over two weeks ago, the Prince of Persia made his next-gen debut on Xbox 360 and PS3 with an all-new visual style and an new AI-controlled partner.
We've just begun to get into the game and, as expected, it lives up to the Prince of Persia lineage while simultaneously kicking off a new direction for what was becoming a tired series.
Prince of Persia's December release date is smack dab in the middle of the deals and bargains season for Christmas shoppers. Thanks to Amazon.com, you can score the new Prince of Persia game at a huge discount.
For today only, Amazon is selling Prince of Persia on Xbox 360 or PS3 for a mere $39.98, 33% off the $59.99 price tag. They've run similar one-day promotions with Far Cry 2 and Left 4 Dead already, both proving to be a huge success.
Click here to score Prince of Persia on Xbox 360 or PS3 for $39.98 at Amazon.com.
Amazon is likely to offer more deals as the year winds down and, if they're worthwhile, we'll be sure to pass those along as well.