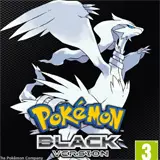 Amazon.com is tapping into the Pokemon franchise for their latest big video game credit pre-order promotion.
If you pre-order either the Pokemon White Version or Pokemon Black version for Nintendo DS, you'll receive a $10 credit toward a future video game purchase at Amazon. Likewise if you purchase both you'll end up with $20 in credit. Either way the credit will show up in your Amazon account around 2 days after the game or games ship.
Pokemon White and Black DS versions are set for release on Sunday, March 6. If you want to take advantage of this deal then you'll have to get your pre-order in prior to the game shipping.
Click here to pre-order Pokemon White Version at Amazon.com.
Click here to pre-order Pokemon Black Version at Amazon.com.