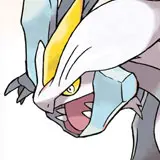 Nintendo has announced an October 7, 2012 release date for Pokemon Black Version 2 and Pokemon White Version 2 for DS. It will also be playable on the full suite of DS systems including 3DS and the upcoming 3DS XL.
In addition, Nintendo is launching Pokemon Dream Radar exclusively for 3DS via the Nintendo eShop on the same date. This 2D game, despite being on 3DS, utilizes augmented reality to aim and shoot Dream Clouds. Any caught Pokemon and items can then be transferred directly into Pokemon Black Version 2 or Pokemon White Version 2. Some of the Pokemon items and abilities that appear in Pokemon Dream Radar will be exclusive to that game.
On November 8, Nintendo is launching the Pokedex 3D Pro application, also via the eShop. This new version of the Pokedex includes information on 640 different Pokemon and offers all-new quizzes to test players' Pokemon knowledge. The current version of Pokedex 3D will be retired on October 1.
Check out the Pokemon Black Version 2 or Pokemon White Version 2 trailer below.