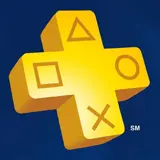 In the next two weeks, the over one million new PlayStation 4 owners who might have taken advantage of one free month trial of PlayStation Plus will come to the realization that their trial is about to run out. Without a membership there's no online multiplayer play or access to free games like Warframe that you may have already downloaded and played. Don't worry; Black Friday has come to the rescue.
Today online retailer Amazon.com took advantage of Black Friday and has dramatically cut the price of a 12-month PS Plus membership in a special deal. Normally the PS Plus 12-month membership costs $49.99 to purchase. For today only, Amazon is blowing them out the door for a measly $29.99 each.
The result of this PlayStation Plus sale was immediately felt as the 12-month membership card shot straight up Amazon's bestsellers chart and immediately seized the number one position where it will likely remain until the price goes back up. There's a limit of two-per customer, so if you want to lock in PS Plus for the next 24 hours, this is a fantastic time to do so.
Click here to buy a PS Plus 12-Month Membership for only $29.99 at Amazon.
Remember, the PS Plus membership works with PlayStation 4, PlayStation and PS Vita. It is a digital code that needs to be entered into the PlayStation Network upon receipt.