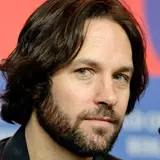 Paul Rudd had been rumored to be one of the frontrunners for Marvel's Ant-Man in one of the worst kept secrets from the usually secretive studio, and now he has been officially confirmed as the first new superhero to be introduced in Phase 3 of Marvel's Cinematic Universe.
Per Marvel, writer/director Edgar Wright handpicked Rudd for the part and studio chief Kevin Feige locked onto the idea that was first hatched "long ago." Ant-Man has been in development for many years and was put on the backburner while Wright worked on other projects and Marvel powered through Phase 1 and Phase 2 of its cinematic universe.
Rudd brings a treasure trove worth of comedic experience to The Avengers universe and, coupled with Wright, should deliver a film more along the lines of Iron Man than say Captain America or Thor. The tone will need to be light considering Ant-Man is a superhero whose power is to shrink and grow at will.
"When Edgar Wright came to us with the idea of Paul Rudd, we felt a huge sense of relief because the first step in creating any Marvel Studios film is finding the right star," Feige stated in the official Paul Rudd announcement. "We knew early on that we had found the right person in Paul. When he not only agreed to do it but became as enthusiastic as any actor we'd ever met with about doing the work, we knew we'd found the right guy. We couldn't be more excited for our audiences to see what he's going to do to bring Ant-Man to life."
Ant-Man will begin production 2014 and jump into theaters on July 31, 2015 after being moved up from a fall 2015 release a few months ago. It will be the first film in Phase 3 of Marvel's Cinematic Universe and pave a path for a new arc and heroes that culminates with The Avengers 3 in potentially 2018.
You can currently catch Rudd showing off his comedic prowess in Anchor Man 2: The Legend Continues, which opened in theaters everywhere this past Friday.
Source: Marvel