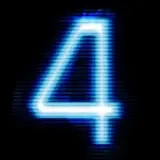 Paranormal Activity 4 took the top spot at the North American box office as it was widely expected to do. Despite coming out on top, Paranormal Activity 4's opening weekend was down significantly from the 2011 opening of its predecessor. The horror film was joined by strong holdovers from Argo, Hotel Transylvania and Taken 2, all which combined to keep the autumn box office humming along. While the top ten may have been up a slight 1.2 percent over last weekend, it was up a solid 13 percent from the same weekend a year ago.
Arriving on 3,412 screens that included IMAX venues, Paranormal Activity 4 brought franchise fans out in force albeit in smaller numbers than before. In fact, the debut of Paranormal Activity 4 opened a steep 43 percent lower than Paranormal Activity 3 did. That movie debuted a year ago and earned a stellar $52 million in its first three days. The fourth film managed $30.2 million for a per screen average of $8,851. Shows started at 9pm Thursday night which helped the movie get a $4.5 million head start on the weekend. The steep decline in attendance and weak "C" CinemaScore rating guarantee two things with this latest haunted house installment: it won't hit the box office highs of the previous installments and people are growing tired of this series. Still, the fact that the $5 million production earned nearly six times that amount in its first three days (overseas sales added $26.5 million to the global total of $56.7 million) won't be enough to stop Paramount from releasing a fifth Paranormal Activity in a year's time.
Benefiting from spectacular word-of-mouth in second place was Warner's winner Argo. The future Oscar-nominee eased a mere 15% in its second go-around this weekend as the Ben Affleck-directed drama earned an estimated $16.5 million to bring its ten-day total to a solid $43.2 million. Should the word-of-mouth continue to propel sales, Argo should be able to reach the $100 million mark by the end of its run. The solid box office haul should help the fact-based film with not only the year end awards ceremonies, but also the Academy Awards next February.
Also having a terrific weekend was Sony's animated hit Hotel Transylvania. Adam Sandler's Halloween comedy eased a tiny 22% from last weekend to earn an estimated $13.5 million. After four weeks of release, the family flick has earned a great $119 million thus far and is still on track to finish its run near the $150 million mark. Liam Neeson's action sequel Taken 2 fell an acceptable 39 percent in its third round to earn an estimated $13.4 million. To date, the sequel has earned a big $106 million and should come close to hitting the $145 million mark set three years ago by the original Taken.
Rounding out the top five with a mild debut was the police thriller Alex Cross, which opened on 2,539 screens to earn a mild $11.8 million for an okay $4,628 per screen average. The film marks the first lead role for Tyler Perry in which he didn't direct, write or cross-dress in the film. The movie is a reboot of the James Patterson character that was portrayed in two previous films by Morgan Freeman: 1997's Kiss the Girls and 2001's Along Came a Spider. The new film co-stars Matthew Fox (Lost) and centers on the earlier days of Cross' career. The CinemaScore on the film was a solid "A" from ticket buyers, so the movie may be able to sustain itself for a week or two before heading off to greener home video pastures.
The remainder of the top ten was as follows:
6. Sinister (Summit) $9 million (-50%) $32 million to date.
7. Here Comes the Boom (Sony Pictures) $8.5 million (-28%) $23.2 million
8. Pitch Perfect (Universal) $7 million (-25%) $46 million
9. Frankenweenie (Disney) $4.4 million (-37%) $28.3 million
10. Looper (Sony) $4.2 million (-32%) $57.8 million
Next weekend, Paranormal Activity 4 will face off against Cloud Atlas, Fun Size, Chasing Mavericks and Silent Hill: Revelation in a bid to win a second consecutive weekend at the box office.
– Shawn Fitzgerald