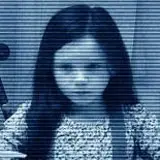 Paranormal Activity 3 proved the third time continues the charm for Paramount Studios after it scared up big business during Thursday midnight showings and Friday at the North American box office.
The low budget horror sequel raked in $8 million during midnight showings on Friday and is expected to finish its opening day in the neighborhood of $22 million. That would eclipse the $20 million Paranormal Activity 2 brought in its opening day. The first Paranormal Activity 2 was a gradual expanding release over many weeks.
Through Sunday, Paranormal Activity 3 should wrap its first weekend around the $45 million mark. That, too, would eclipse the $42 million put up by its predecessor.
Amazingly Paranormal Activity 3 is scoring 73% fresh at Rotten Tomatoes, a high review score for a horror sequel. Last year's Paranormal Activity 2 could only muster a 59% rating.
It's shouldn't take Paramount long to move forward with a Paranormal Activity 4 and continue the Halloween tradition of a new installment. With total budgets well under what many stars alone make for a single film, the horror franchise has proven to be all treat and no trick for Paramount.
Check back tomorrow for the complete Friday box office studio estimates for Paranormal Activity 3, the other newcomers The Three Musketeers and Johnny English Reborn, as well as all of the holdovers from last weekend.