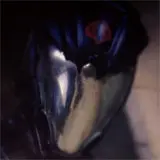 Paramount Pictures has made a bold and late decision to push Jon M. Chu's G.I. Joe: Retaliation out of its June 29 release date all the way back to March 29, 2013, Hasbro toy plans and already executed marketing plans be damned. Chalk up a rare victory for diabolical Cobra Commander against those pesky Joes, their Super Bowl ad, and countless marketing dollars spent since.
The reason cited by Paramount for the drastic move is twofold. First, the studio claims that test audiences wondered why the film wasn't available in 3D like other big summer blockbusters are (note: Lionsgate's hugely successful The Hunger Games and The Dark Knight Rises are not available in 3D). Based on a positive experience retrofitting James Cameron's Titanic with 3D, Paramount is convinced the G.I. Joe: Retaliation experience will do nothing but benefit with the third dimension added.
Paramount is locking in on the potential for huge overseas business, the only reason G.I. Joe: The Rise of Cobra made enough cash to justify a sequel. With stars Dwayne Johnson, Bruce Willis and 21 Jump Street and The Vow's Channing Tatum to market, Paramount feels the addition of 3D in big international markets like China and Russia – where 3D showings are growing exponentially – will lead to extra bucks at the box office.
Lionsgate's huge success with The Hunger Games as a March release helped convince Paramount that moving G.I. Joe: Retaliation back was the right idea. Though the studio makes no official mention of it, I'm sure the continued success of The Avengers, couple with the release of The Amazing Spider-Man and The Dark Knight Rises just after Retaliation's old release date, helped scare the Joes out of 2012.
Fans of the G.I. Joe franchise were all keyed up for a 2012 release. This year marks the 30th anniversary of the Hasbro 3-3/4″ action figures and a celebration was planned for the annual G.I. Joe Convention that would have featured a screening of the film. In fact, action figures for G.I. Joe: Retaliation have already begun to trickle into stores. Hasbro will now have to scramble to rework their plans.
Thanks to Paramount Pictures chasing the mighty dollar, go ahead and cross G.I. Joe: Retaliation off your summer 2012 movie list. Hopefully the 3D addition will help bring in the big bucks and get the ball rolling on another sequel.
Source: Deadline