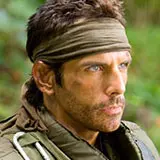 Paramount Pictures has announced the upcoming comedy Tropic Thunder will be released on Wednesday August 13, two days earlier than the old Friday August 15 release date.
The move will give Tropic Thunder a head start on the weekend box office, a marketing tactic that reaped dividends for Hancock (read our review) over the Fourth of July holiday.
Tropic Thunder stars Ben Stiller, Jack Black, Robert Downey, Jr., Jay Baruchel and Nick Nolte in a story about actors starring in a war film who find themselves fighting in a real war against real bad guys.
Look for our Tropic Thunder review next month.