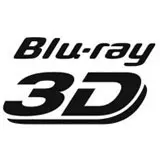 Panasonic will be first out the gate with a full Blu-ray 3D Advanced Authoring Center that has opened at Panasonic's R&D facility, Panasonic Hollywood Laboratory.
The facility will grant studios and filmmakers the ability to author and encode interactive content for Blu-ray 3D from start to finish. By this upcoming spring, the facility will be capable of producing commercially available Blu-ray 3D Discs.
The first Blu-ray 3D hardware is not expected to arrive in stores until this summer. At least some of the Blu-ray 3D titles released to coincide with the launch will probably come from Panasonic's Hollywood facility.
Jeannine Patton, Vice President & General Manager of the Advanced Authoring Center, offered the following:
"Given Panasonic Hollywood Laboratory's vast experience with HD image processing, we are confident that we lead the industry with MPEG-4 MVC (Multiview Video Coding) 3D image compression technology. This laboratory, located as we are in the world's entertainment capital, is proud to offer the filmmaking community the industry's first complete, end-to-end Blu-ray 3D encoding and authoring facility. Blu-ray 3D is an exciting new space for the home entertainment industry and our early research and collaboration was extremely helpful in determining what will provide the most compelling experience and optimum performance when designing for Blu-ray 3D."