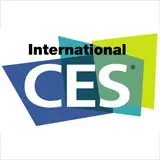 Earlier this week, news broke that Dolby Laboratories is pushing its 3-D Blu-ray Disc technology with content providers in hopes of scoring the prized industry standard when Blu-ray in 3D debuts. Dolby's standard would utilize existing Blu-ray players, 3-D equipped TVs and glasses with specs determined by TV manufacturers.
Today, an article in The Nikkei Japanese newspaper today is reporting Panasonic will be unveiling their 3-D Blu-ray technology, that would be built into software and hardware, at CES this week. It would utilize special glasses viewing alternating left-and-right eye images at 120fps to achieve a 3-D effect on-par with what you'd find in the movie theater today.
These two proposed standards likely won't be the last. The future of home entertainment, for both movies and videogame consoles like the next iterations of Xbox 360 and PS3, is pointing more and more towards 3-D with each passing day.
The fear many, including us, don't want to face is another "format" war like HD DVD and Blu-ray where multiple 3-D standards are released to the marketplace. One war slowed the adoption of Blu-ray already. In this economy, the clearer options are to consumers, the better.
If a standard can be adopted relatively soon and manufacturing gets underway with relatively little issue, the first 3-D Blu-ray hardware, software and TVs are expected to hit the marketplace in mid-to-late 2010.