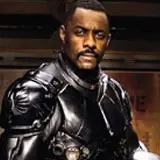 Pacific Rim will be taking a trip into the third dimension, presumably against the wishes of its director Guillermo del Toro.
During the big Pacific Rim footage premiere at Comic-Con in mid-July, del Toro explained to the packed Hall H crowed that the visuals in Pacific Rim of gigantic monsters battling equally enormous robots would not work well with 3D due to their massive scale. At the time everyone dismissed the possibility of Warner Bros. pushing for a conversion. It turns out they have done just that.
Variety is reporting that Warner Bros. has ordered up a post-conversion of Pacific Rim to 3D in order to take advantage of the 3D ticket price surcharges, especially in international territories. Universal Studios left many millions on the table by not releasing Battleship in 3D, and the thought is Warner Bros. doesn't want to make the same mistake with their expensive gamble.
My initial reaction to this news is that Warner Bros. is getting nervous about their investment in Pacific Rim and is actively trying to get dollars any way they can. Like Battleship it lacks A-list star power, and del Toro – while a highly coveted director within niche circles – is not a proven summer blockbuster director. Ask anyone who doesn't follow films on the Internet if they know about Pacific Rim and they'll probably think you're talking about a BBC Planet Earth spinoff.
Guillermo del Toro also mentioned at Comic-Con that a public look at Pacific Rim would not come until the end of this year. This film right now needs buzz outside its core target audience. Warner Bros. needs to drop the trailer of all trailers in front of The Hobbit: An Unexpected Journey in December.
Source: Variety