Guillermo del Toro has yet to shy away from his promise that the robots and monsters in his next film Pacific Rim are huge. Make that fucking huge. As in one of their feet is the size of a house. Take that, Optimus Prime.
Even though Pacific Rim is still a full year away from its July 2013 release date, I have been hoping that Warner Bros. would start to peel back the layers of secrecy surround the massive scale monsters versus robots disaster film. Over the past several weeks we have seen a grand total of two images released from the film that cover the three leads: a robot pilot played by Charlie Hunnam, a robot pilot trainee played by Rinko Kikuchi, and Idris Elba. Now, at long last, we get a tease of one of the robots that will be featured in the film.
Below is the Comic-Con 2012 poster for Pacific Rim that shows two pilots standing on the shoulder of a gargantuan robot. More specifically, this is likely our first look at an outdated Jaeger robot model, dug up from the past like Battlestar Galactica and thrust into service when its modern Jaeger counterparts fail.
Given the size of this Jaeger, which is absolutely massive, try to imagine this thing in its entirety squaring off against legions of Kaiju monsters that are just as big, if not bigger. The spectacle has the potential to be second-to-none, including Michael Bay's ambitious giant robot-heavy Transformers films.
Click the Pacific Rim Comic-Con poster below for a big high resolution look, and look just below for the previously released images.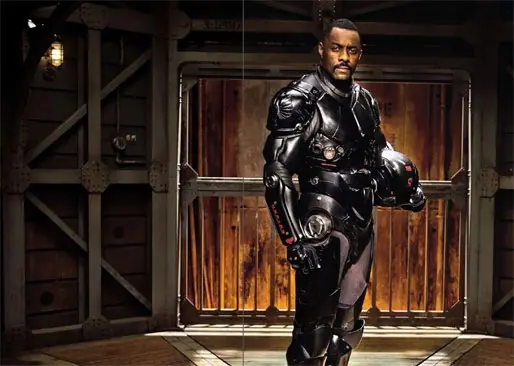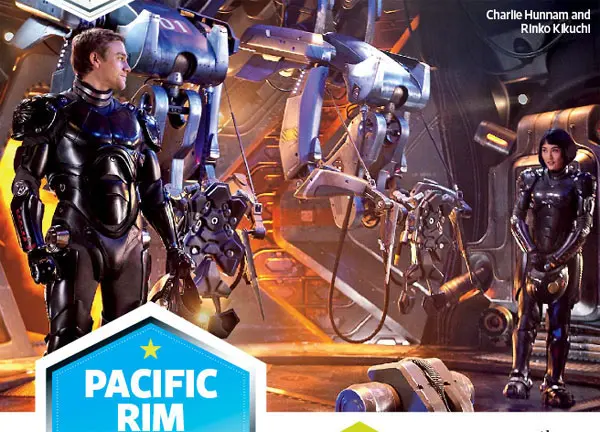 Source: io9