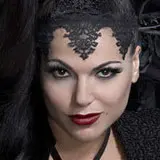 ABC has ordered full season pickups for rookie shows Once Upon a Time and Last Man Standing, as well as the sophomore series Happy Endings. In addition, rookie Pan Am booked a few more episodes, but not a full season order.
Once Upon a Time has averaged over 12 million total viewers in its Sunday evening time slot. The fairy tale drama starring Jennifer Morrison, Josh Dallas, Ginnifer Goodwin, Jared Gilmore, Lana Parrilla and Robert Carlyle has only aired two episodes thus far, and is well on its way to securing a second season order after doubling its first season from nine to eighteen episodes.
Last Man Standing, headlined by Tim Allen and also starring Hector Elizondo and Christoph Sanders, has been steady on Tuesday evenings at around 12.5 million viewers per episode through its first four. The strong showing could be the beginning of another long running series for Allen after the success of Home Improvement.
In total, ABC has picked up full season four for of its new shows: Once Upon a Time, Last Man Standing, Suburgatory, and Revenge. That's more than any other network has picked up thus far.
Struggling new drama Pan Am has reached its cruising altitude at around 7.9 million viewers per episode. That's down sharply from the over 10 million viewers that tuned in for the premiere, but steady enough since for ABC to order an additional five episodes.
Returning show Happy Endings put up a series high 7.9 million total viewers in the ratings for its last episode. That made the decision to complete the full season order after previously adding six additional episodes an easy one.