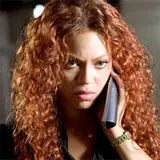 Obsessed dominated its opening weekend at the box office to the tune of $28.5 million, proving Beyonce Knowles' draw extends far beyond music and shaking her booty. The completion of a successful box office run opens the door for a Blu-ray Disc and DVD release.
Sony Pictures Home Entertainment has announced Obsessed will be released simultaneously on both home video formats on August 4. Tech specs for the Blu-ray edition include 2.4:1 1080p video and 5.1 Dolby TrueHD audio.
For all practical purposes, bonus features are essentially identical between the two versions. Blu-ray does benefit from an exclusive digital copy and access to BD-Live.
Girl Fight! – Director Steve Shill and stunt coordinator Lance Gilbert take us through the film's climactic fight sequence between Beyoncé Knowles and Ali Larter, while the actresses comment on the fun of getting to fight each other!
Playing Together Nicely – Director Steve Shill and Producer Will Packer discuss the film's casting, while screenwriter David Loughrey discusses his experiences writing the script and participating in the casting process.
Dressed to Kill – Costume Designer Maya Lieberman discusses the look of the characters costumes and their role in the larger production.
Digital copy
BD-Live enabled
Retail pricing for Obsessed on Blu-ray has been set at $39.95. Click here to pre-order Obsessed on Blu-ray for $27.95 at Amazon.com.